Verifying your profile and/or phone number is a good idea. It lets other RHP'ers know that you're the real deal. Some members will not interact with people who are not verified so you are more likely to get contacted. Verification isn't mandatory but please rest assured that the process if very discreet and verification photos are never shown to third parties.
Profile Verification
To verify your profile with a photo on the App, please go to Menu

> Verify your profile > submit a valid verification photo. This photo must be a clear head-shot of yourself clearly holding a piece of paper with your unique verification code written on it. If this photo is not valid, your verification will not be processed. On the website, you can find the link to verify your profile on the home page on the right-hand column, or visit the Edit Profile link via your account management panel on the top right-hand side. Select 'Verify your profile' to start the process.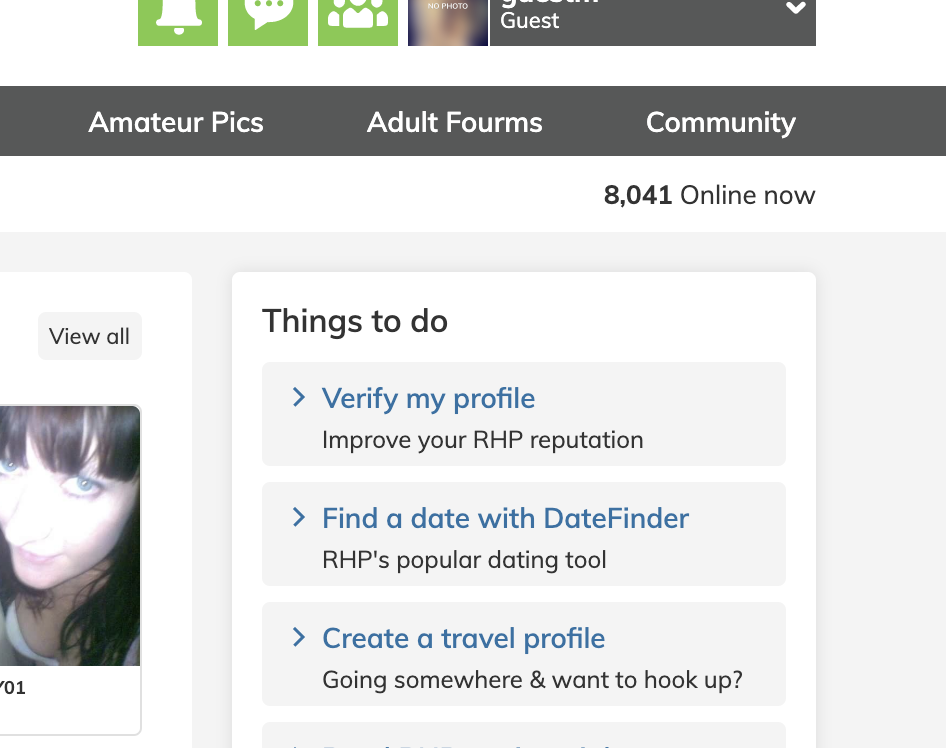 >>
Phone Verification
On the website, go to the top-right account management panel (clicking on your username will drop down the panel) > Account & Profile > Account Settings > Mobile Number > complete your details and you will be sent a verification code to complete your phone verification. On the App, you can complete this process by clicking on Menu

> Settings

> Account settings > Add mobile phone and complete the process.
Once verified, your phone number will be visible to certain RHP members if you have elected to have your phone number visible.