On the desktop website, you can start a Conversation (ie - send a message) with someone a number of ways. On profile pop-up, where a profile appears over the page your were currently viewing, you can click on the 'Start Conversation' link in the green button that appears under 'Intentions' section on the upper right profile area next to the main profile photo. You may see 'Continue Conversation' if you have previously interacted with that member.

Please refer to the screenshot below: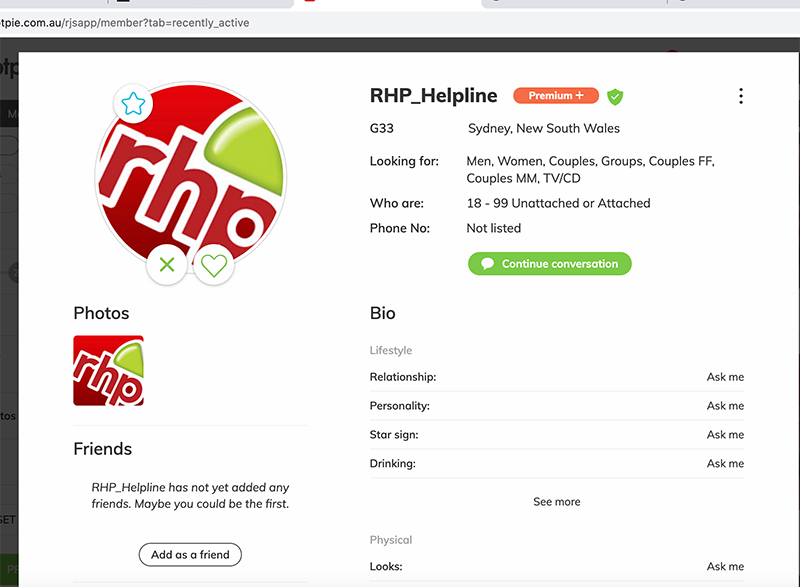 If you have opened a profile from Discover and it spans the whole screen, then you will see the option to chat appear as 'Chat Now' on the right-hand side of the profile page.
Please see the screenshot below:
When you start a conversation from a profile page, you will see a smaller window appear that you can start typing a message in as long as you are upgraded (and have sufficient daily quota of Conversations left) and the other party is able to receive messages from you. This will depends on their own Messenger settings.
On the App and mobile web version of RHP (accessed through your phone's browser and typing in redhotpie.com.au), the process is largely the same as for desktop. When you select a profile to message, you will have the option to start a conversation by clicking on the green double speech bubbles on the lower screen area. Please see screenshot below: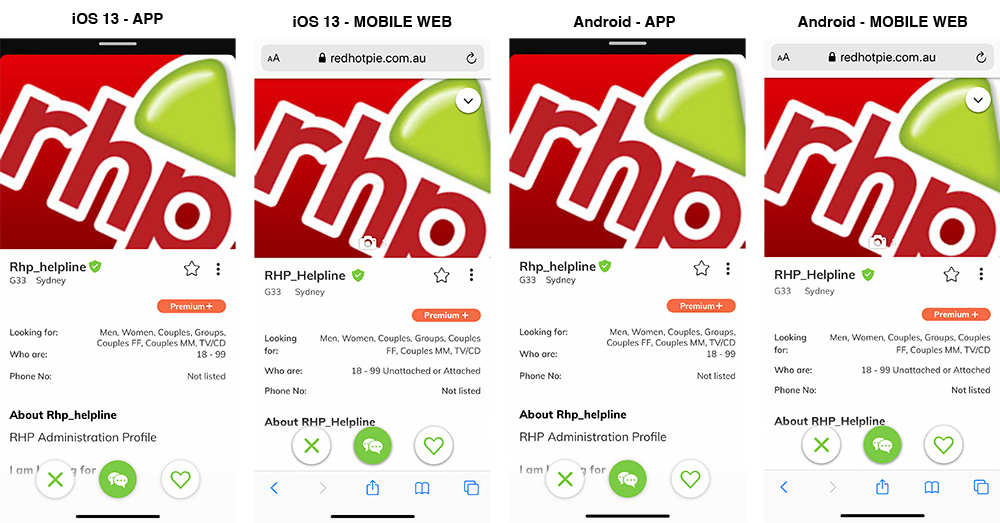 If you do not see any of these buttons to start a Conversation then please contact us. Your device or browser may differ greatly to what has been used to test the system.